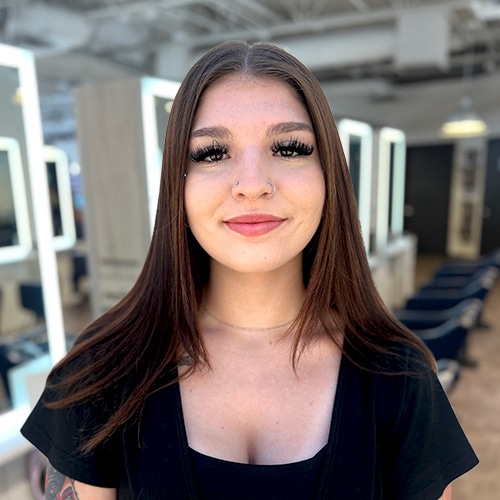 Dream is a talented stylist that brings a unique blend of artistry and passion to every client's chair. Graduating from Avalon, Dream honed her skills and developed a keen eye for color.
Specializing in color, Dream has mastered the art of creating breathtaking, natural and undone looks. She believe that hairstylists have the ability to help people feel more like themselves. By understanding each client's individuality and desires, Dream strives to create looks that enhance their natural beauty and boost their confidence.
Dream's favorite type of client is someone who embraces the power of color. She loves the opportunity to transform hair, adding dimension and vibrancy that make a statement. What truly drives her passion is the fulfillment of making people feel beautiful. It's the joy that comes from seeing her clients' boost of self-esteem that a great hairstyle can provide.