REDUCE. REUSE. RECYCLE.

RUMORS.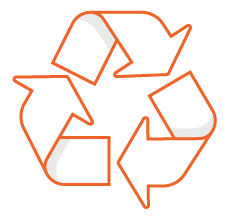 AN ECO-FRIENDLY HAIR SALON
Rumors Salon is dedicated to keeping both people and our planet beautiful.
Because hair, metals, and chemical residue cannot be treated by most municipalities, salon waste can end up in our landfills and waterways. At Rumors, we divert 95% of our waste so it is properly recycled and then repurposed.
Eco-friendly salons like ours recycle hair clippings for hair booms, which are used in construction, agriculture, and industrial spill cleanup. Color tubes and used foils are made into new metal. Chemical residues are treated to become new sources of energy.
Rumors Salon has recycled nearly 6,000 lbs of overall waste. As a certified Green Circle salon in Scottsdale, we are proud to do our part and contribute positive change that has a direct impact on the environment.
YOUR SALON VISIT IS CERTIFIED SUSTAINABLE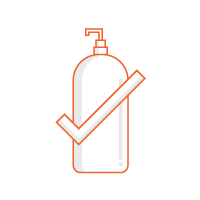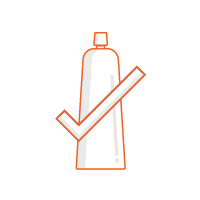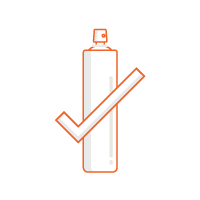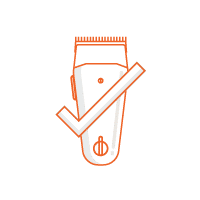 BRING US EMPTY PRODUCT BOTTLES TO RECEIVE A 10% DISCOUNT ON YOUR NEXT RETAIL PURCHASE!
ECO-FRIENDLY SALON PRODUCTS
Quality products containing natural ingredients that deliver high-end fashion looks are a staple here at Rumors. We carry a variety of professional product lines that are kind to your hair and the environment. Our knowledgeable stylists are happy to walk you through making the switch to going natural!
Rumors is a proud retailer of 4Ocean bracelets! 4Ocean is a fantastic company that makes its products from recycled materials. 4Ocean's uniquely-colored bracelets represent an animal or ecosystem. Each sale supports the organization's efforts to protect them from ocean plastic pollution. For every bracelet sold, the removal of one pound of trash from our oceans is funded.
Rid yourself – and the planet – of single-use plastics! We carry the clean, compact, and totally convenient FinalStraw at Rumors Salon! This collapsible, stainless steel, and reusable drinking straw comes with a convenient case making it the best eco-friendly, travel-friendly straw available today. Save the Oceans. Get FinalStraw!