Get the smooth, shiny hair you've always wanted!
Professional Keratin TreatmenT Before and After PHOTOS
BENEFITS OF A KERATIN HAIR TREATMENT

reduces frizz by up to 95%.
Our in-salon Natural Keratin Smoothing Treatment leaves hair smooth, shiny and manageable while keeping volume intact. Clients rave that it cuts styling time in half.

HAIR color looks even better.
Rumors smoothing treatments can be combined with same-day hair color service. The best part: keratin treatments actually enhance color results.

You can breathe easy.
You may have heard that keratin treatments contain formaldehyde or methylene glycol. But NOT Keratin Complex products, which do not use these noxious additives.

SHOW SOME LOVE TO YOUR LOCKS.
Smoothing Therapy treatments work to repair damage caused by chemical treatments. They are safe to use on chemically-treated, relaxed or straightened hair.

You have options.
The original Natural Keratin Smoothing Treatment takes about two hours, but the results are long-lasting: up to 5 months. Pressed for time? Try our new Express Blowout. It takes just 60 minutes and results last up to 6 weeks.
OUR KERATIN
TREATMENT
SPECIALISTS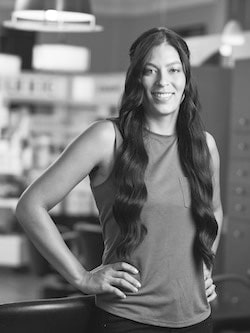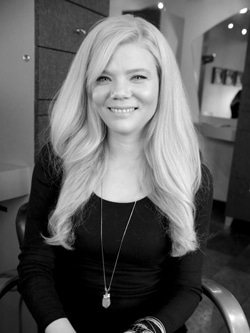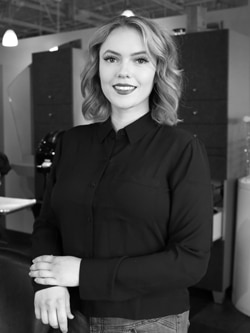 Come into the salon to enhance your natural hair type or for a brand new style. Whatever your hair goals, Rumors stylists are ready to transform your look today!
KERATIN TREATMENT SERVICES
NATURAL KERATIN SMOOTHING TREATMENT (SIGNATURE SERVICE)$350+
KCMAX™ Maximum Keratin Smoothing System (our strongest treatment)$350+
Keratin Complex Hair Therapy (for damaged hair)$350+
Express Smoothing Treatment (one hour, express blow out)$150+
TO EXPERIENCE SLEEK, SMOOTH, MANAGEABLE HAIR.
Who can get a keratin hair treatment?
Almost anyone can get a keratin treatment at Rumors Salon, including men! We recommend treatments for clients looking for smooth, frizz-free hair. Keratin treatments can help reduce blow dry time and even result in curl reduction to achieve a straight, sleek style quicker.
Keratin hair therapy can also be beneficial for clients with fragile or damaged hair. We even have a keratin treatment we use specifically on blondes. There is such a thing as having hair that is too damaged or overly processed for this kind of treatment, so consult with one of our stylists today to learn more.
How long will a treatment last on my hair?
How long a keratin treatment will last on your hair will depend on your hair type, the level of treatment, and proper care. KCMAX™ can last up to 3 months using a daily spray that is specially formulated to help extend the longevity of the treatment. The Natural Keratin Smoothing Treatment can last up to 5 months and the Express Smoothing Treatment can last up to 6 weeks on your hair. For all our treatments, we recommend using the Keratin Complex shampoo and conditioner.
Is a keratin treatment safe for my hair?
Yes, our stylists are properly trained and knowledgeable about the type of keratin treatment that would work best for your hair type. We use Keratin Complex products that do not contain harmful chemicals or noxious additives
Can I color my hair the same day I get a treatment?
Yes, permanent color (only) can be applied first followed by the keratin treatment. For semi- and demi- hair color application, book an appointment at least two weeks after the keratin treatment has been done.
How much does a keratin hair treatment cost?
Keratin hair treatments at Rumors start at $150. Prices range from $150 – $300+ based on the specific treatment and stylist.
Can I get a keratin hair treatment before an event?
Yes, for a Natural Keratin Smoothing Treatment we suggest booking an appointment two weeks prior to the event. The KCMAX™ can be done up until the day before an event.