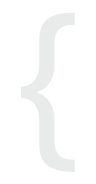 Rumors New Talent team consists of licensed professionals advancing their careers through the Rumors Apprentice Training Program. These stylists attend weekly education and get approved to perform certain services at a discounted rate to our guests.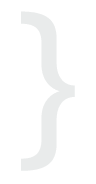 text your name, photo, and what you're looking for.
602-918-1280

VIDEO CONSULTATIONS AVAILABLE
Growing up in her Mom's salon, Cayla knew she was destined to become a stylist herself. She loves precision haircuts and transformative color changes. She is also skilled in makeup applications and enjoys giving her clients a whole new look.
Enjoys hiking and other outdoor activities
Love acrylic painting
Pasta is her favorite food
When you sit in Jacob's chair, you will instantly feel at ease by his sweet demeaner. Jacob loves all hair types but has a passion for blondes and balayage. He is also skilled in extensions and loves transforming his client's vision into the hair of their dreams!
natural redhead
an only child
an Arizona native
Sam loves color transformations and enjoys seeing the process from start to finish. She got into hair because she enjoys making people feel happy and beautiful.
ORIGINALLY FROM WISCONSIN
LOVES MUSIC FESTIVALS
ENJOYS WORKING OUT
Savannah knew at a young age, she wanted to follow in her Mom's footsteps and become a hairstylist too. Coming from a family of artists and chefs, Savannah has the creativity gene too! She loves blondes, by giving her clients highlights, balayage, baby lights, or a combination of these techniques to create their desired look. On her time off you will find Savannah snuggling her little Pomeranian Teddy!
she's left handed
Likes to paint
Chicken Pot pie is one of her signature dishes
After watching his Dad work as a successful stylist for many years, Brett decided to follow in his footsteps and switch from a career in restaurant management to becoming a stylist. Brett enjoys both cutting and cutting and excels in modern men's looks. His motto is "If you're happy, I'm happy!"
an arizona native
loves fast cars
enjoys camping & hiking
Sandra became a stylist to boost people's confidence. She loves expressing her creativity in her balayage and highlights, Sandra also enjoys styling hair such as blow dries and event styles. Her braiding is next level!
Loves makeup
Likes to paint and draw
Enjoys being active
Kate is an upbeat people person! She got into the hair industry because she loves helping people feel good and look beautiful. Kate loves bridal styles and event styles; she also has a passion for blondes and haircutting.
Loves photography
used to work at Disney
knows how to play the Ukulele